Kelvinator 8.5 Kg Top Loading Semi-Automatic Washing Machine, KWS-A850CB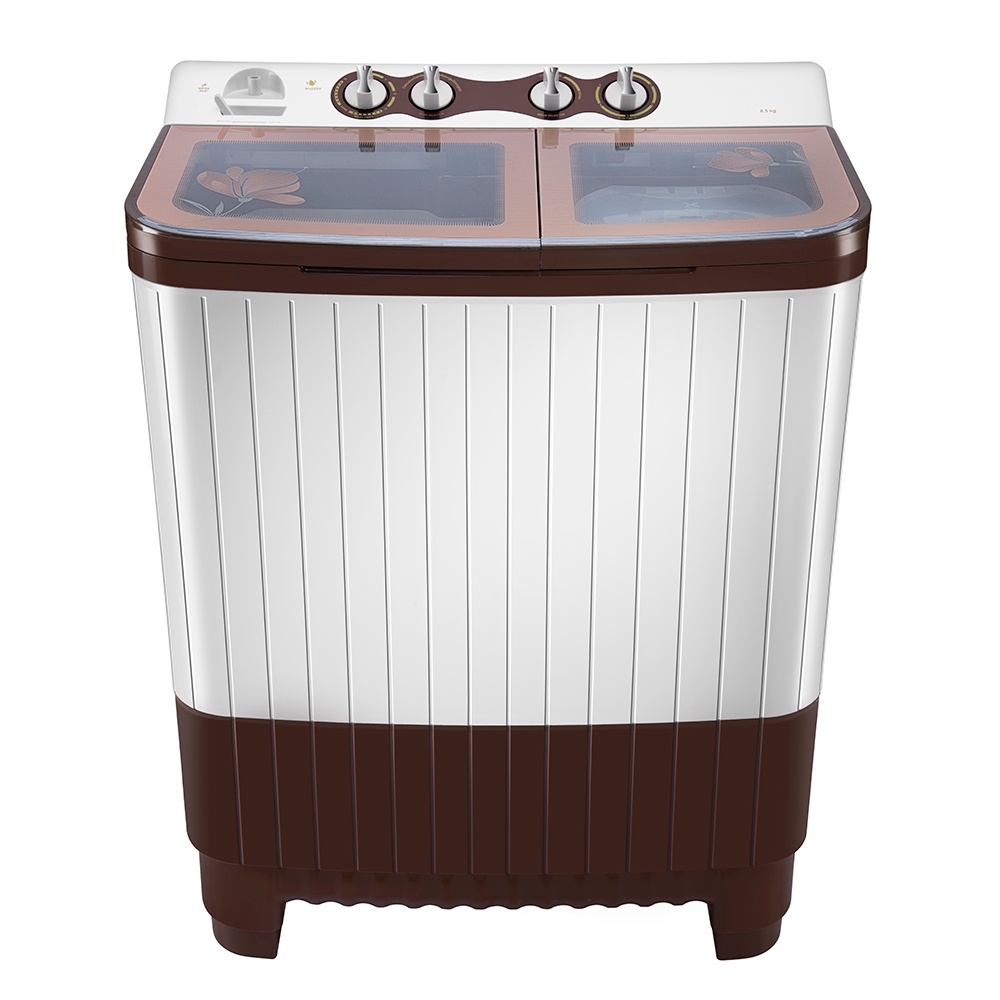 Kelvinator 8.5 Kg Top Loading Semi-Automatic Washing Machine, KWS-A850CB
3D AQUACLEAN
Pulsator with 3 Rotors, creates water currents. It dissolves detergent for an intense wash and improved rinsing
Active Soak
Soak Process is used to dip clothes in detergent water to loosen the dirt from the clothes, which enhances the efficiency of regular wash function.
3-layer Safety Features
Machine has inbuilt safety features
1) Overflow control
By mistake if the water tap is left continuously open, then the Machine will throw excess water through the drain pipe to prevent any electrical part from damage
2) Overheat control
All motor has inbuilt overheat control which get active when Motor temperature goes above 140 Degree Celsius
3) Spin Tub safety
Rotation of Spin tub automatically stop on opening the Spin lid
Magic Filter
Easy to Clean mesh which collects Fibres, hair, paper & fluff to prevent clogging and deliver a Dirt-Free wash
Dual Waterfall
When Pulsator rotates, Pulsator bottom fins pushes water to the nearest vertical cascades & make a waterfall.
Dual waterfall has double waterfalls which helps the detergent dissolve for effective rinsing process, and better magic filter activity.
5 STAR EFFICIENCY
This machine comes with a 5 STAR rating for its low energy consumption and optimal water usage
Washing Machine Type

Semi-Automatic

Rust Proof

Yes

Hard Water Wash

No

Capacity

8.5 Kg

Loading Type

Top