Kelvinator 12 Kg Semi Automatic Twin Tub Washing Machine, KWS-C120DG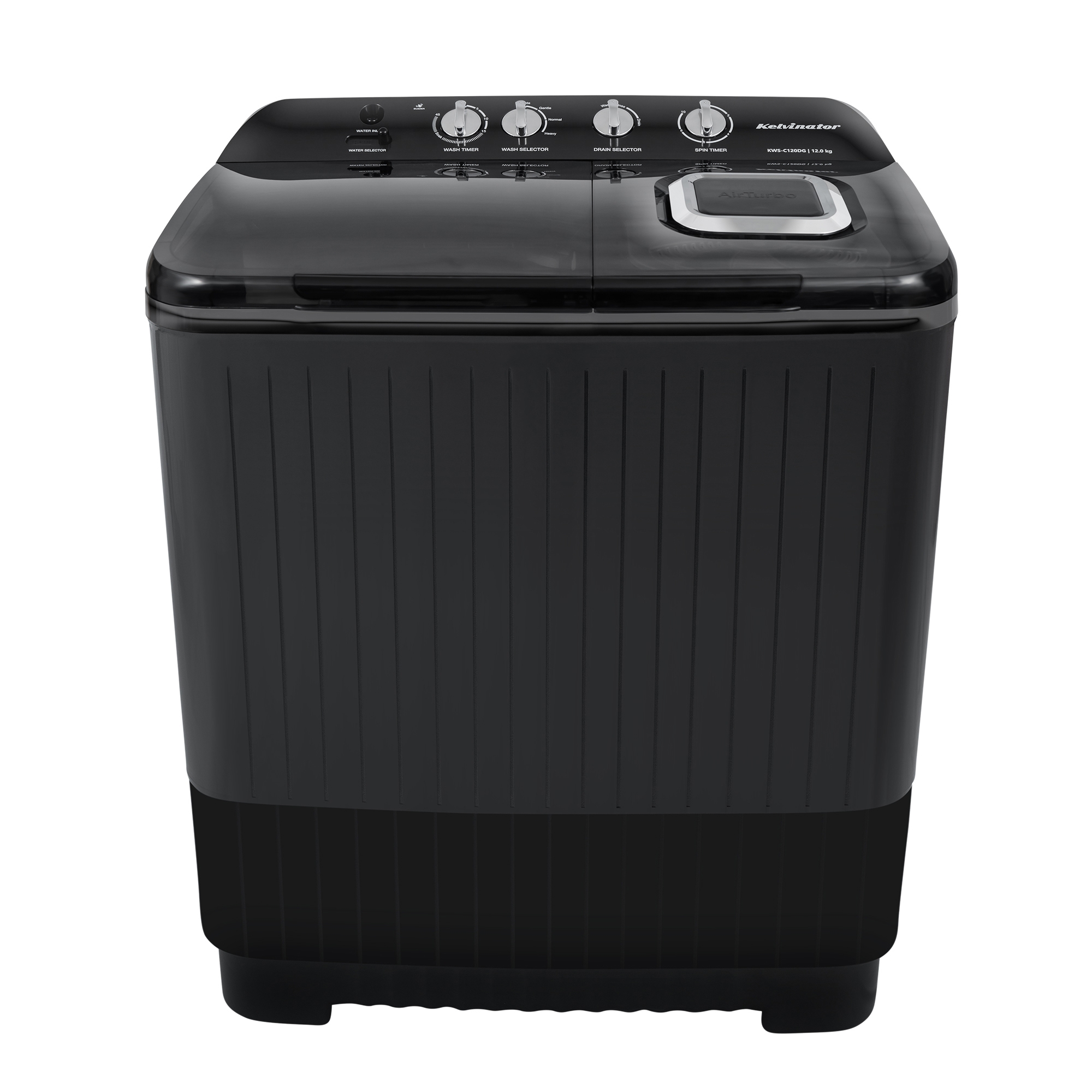 Kelvinator 12 Kg Semi Automatic Twin Tub Washing Machine, KWS-C120DG
590 Watts
Add convenience to your daily life with a washing machine that does the washing for you.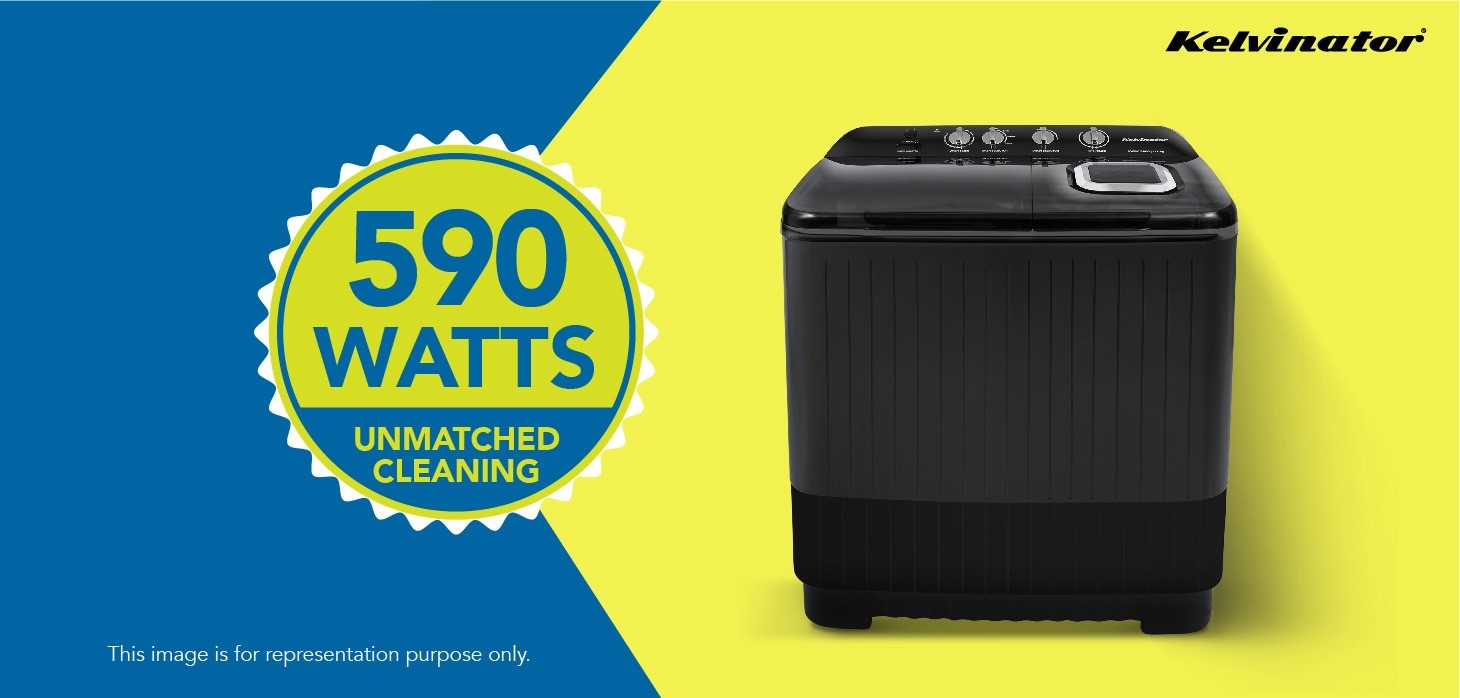 Magic Filter
Prevent dirt from accumulating on your clothes or clogging the machine with a big easy-to-clean rubber and net filter.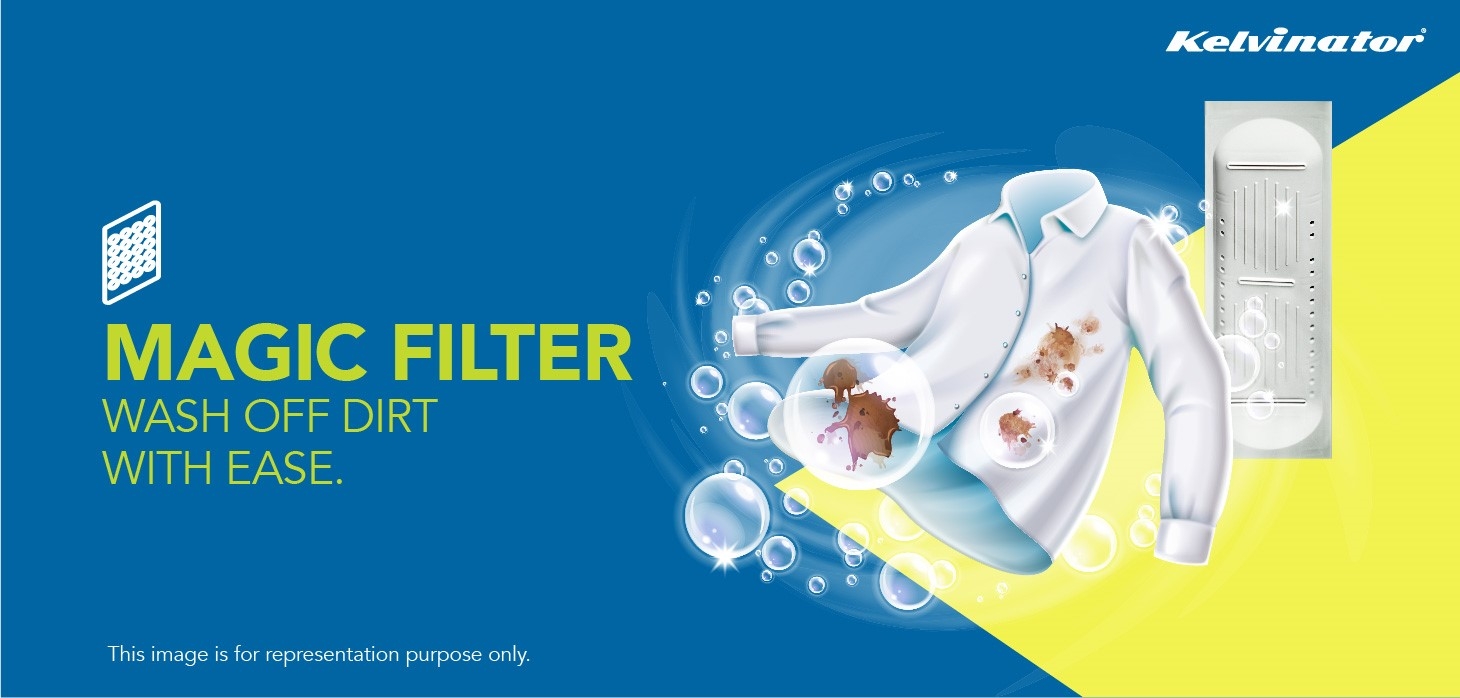 5 Star Efficiency
Highly energy efficient as the washing machine uses less electricity, gives a great wash, and saves your precious time.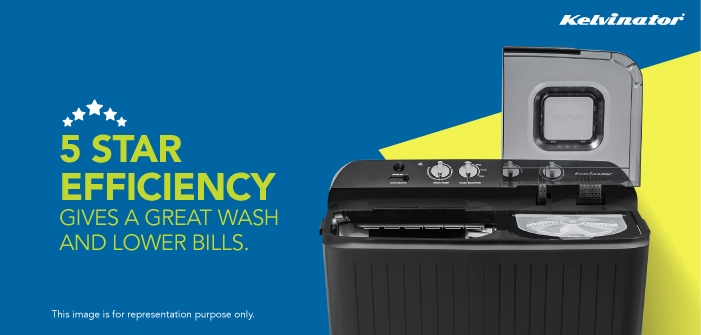 F-Class Heavy Duty Motor
Wash clothes multiple times a day with a washing machine made for big families and those who love to change their clothes often according to the occasion every day.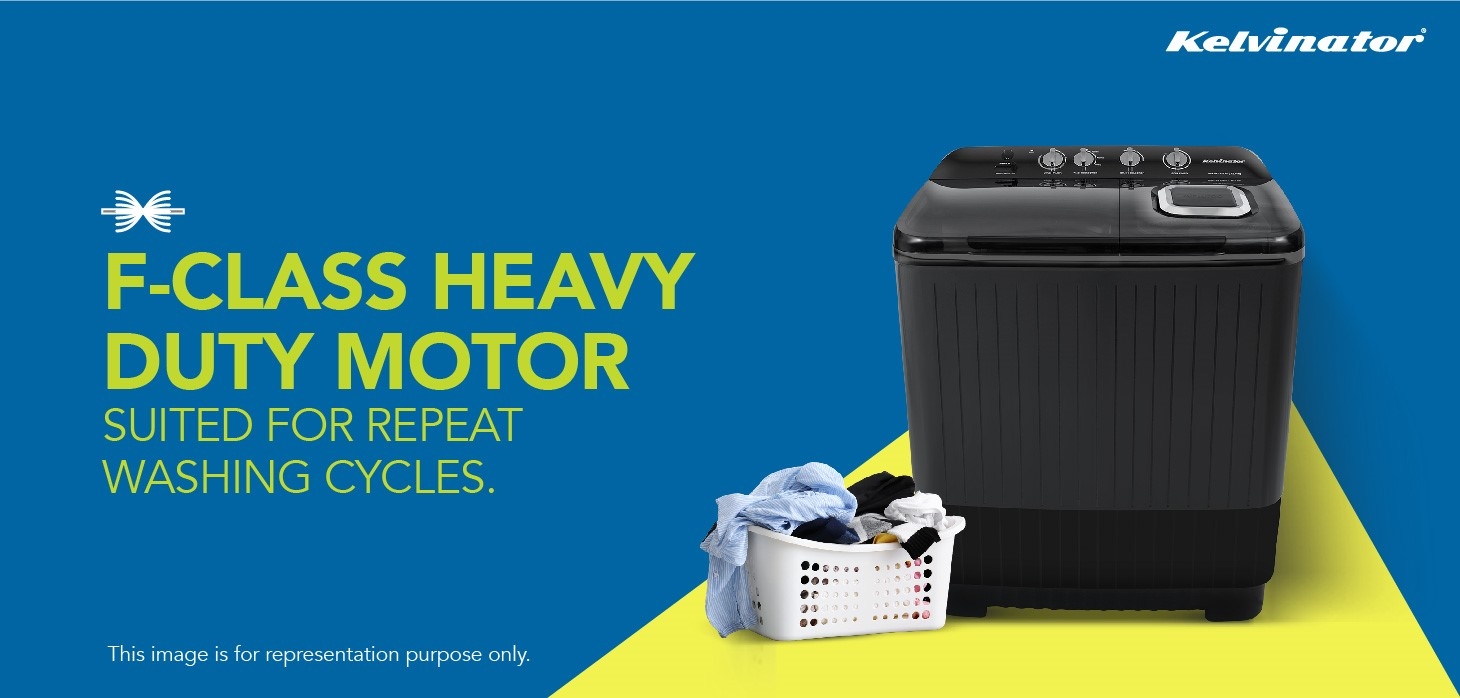 4 Wash Program
Wash all garments without any worries with a washing machine with several modes for different types of garments.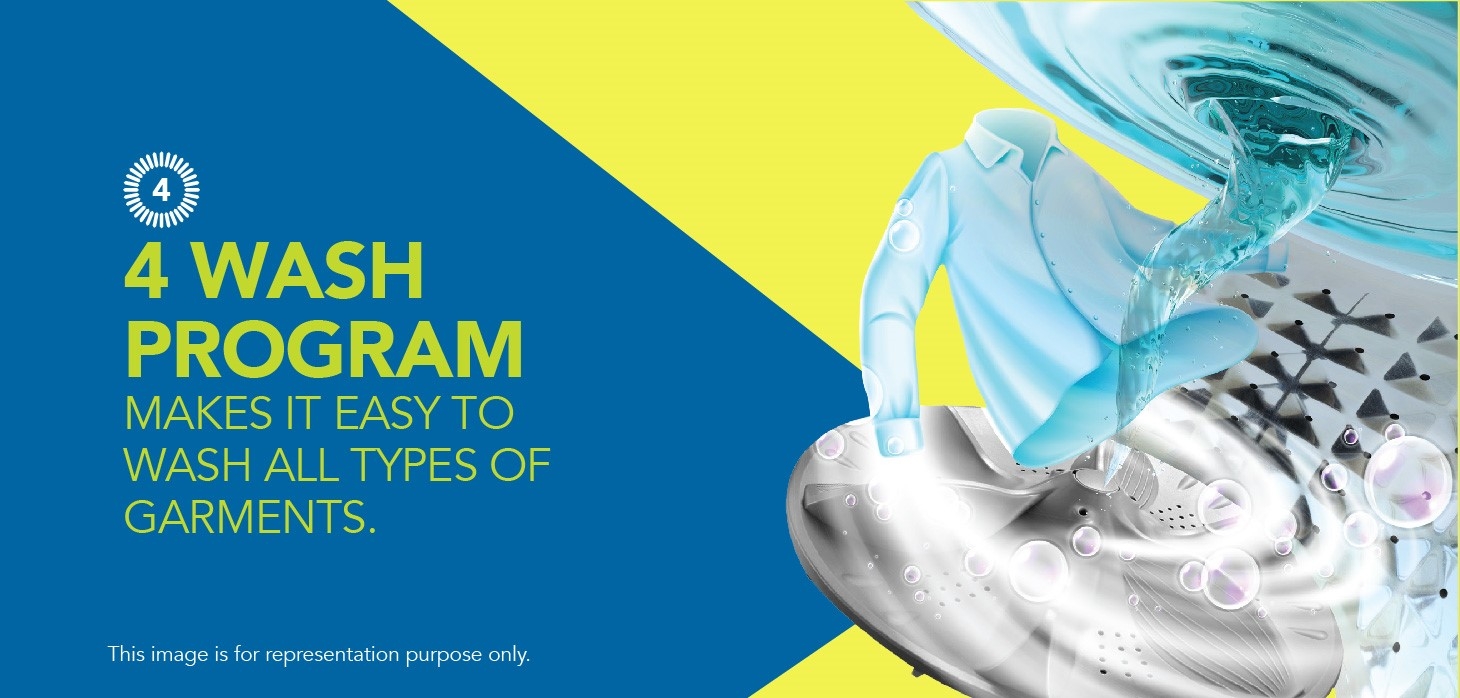 5 Wing Pulsator
Comes with technology that scrubs clothes like a pro.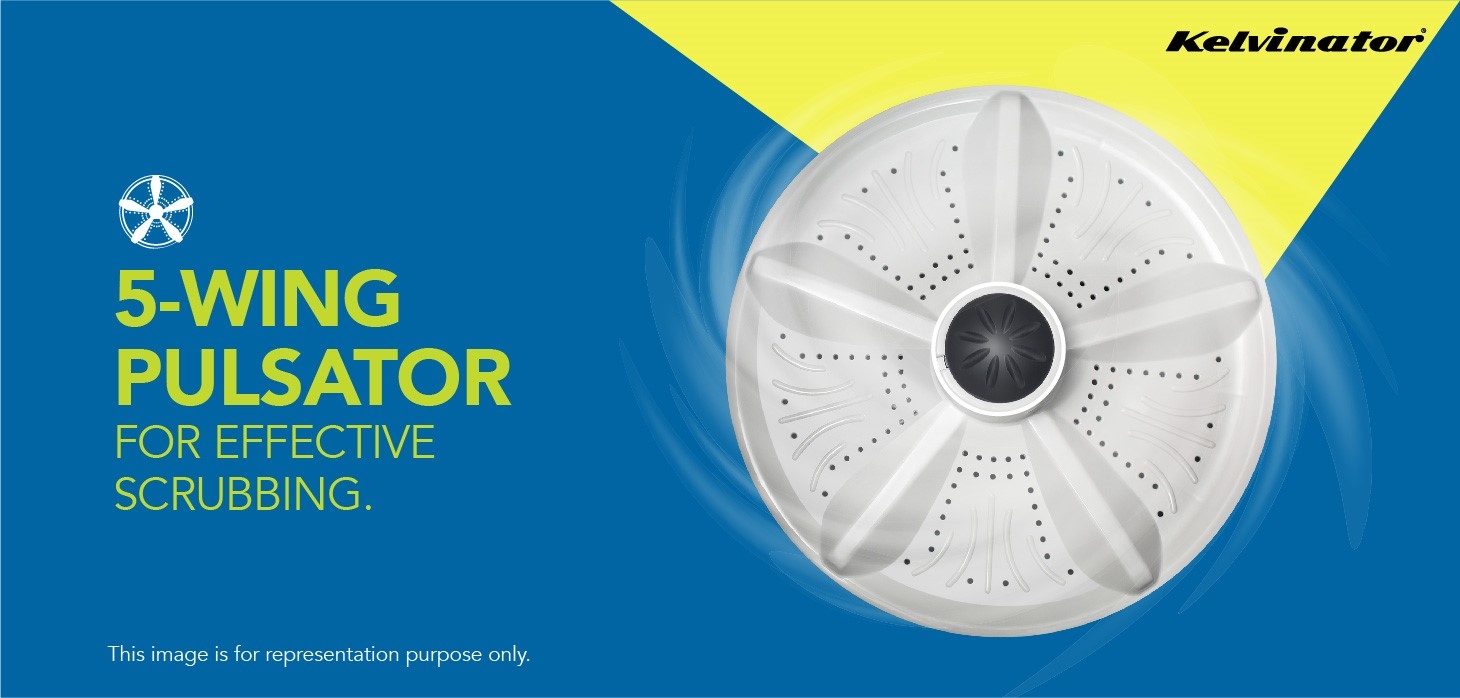 Collar Scrubber
Scrubs the dirtiest part of the clothes like cuffs, ends, and collars with ease.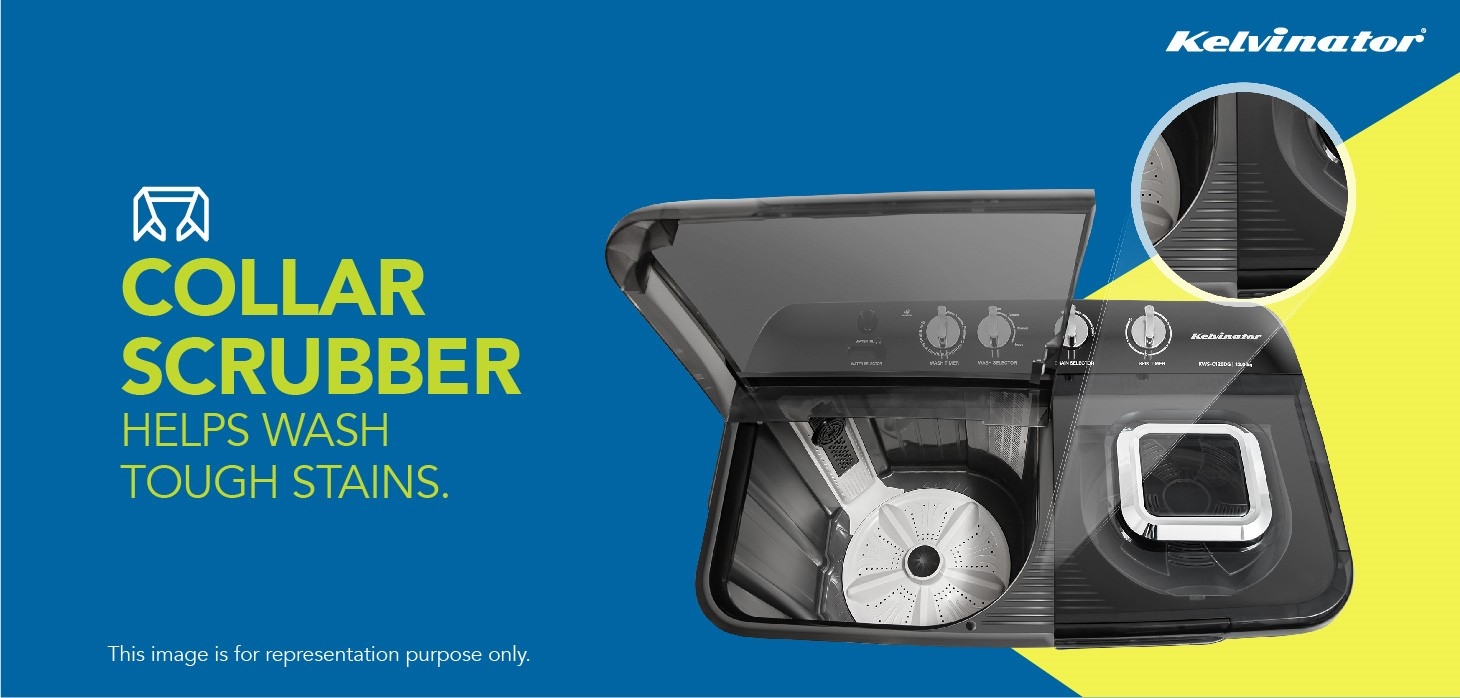 Memory Backup
Comes with technology that resumes the washing cycle from where it stopped abruptly.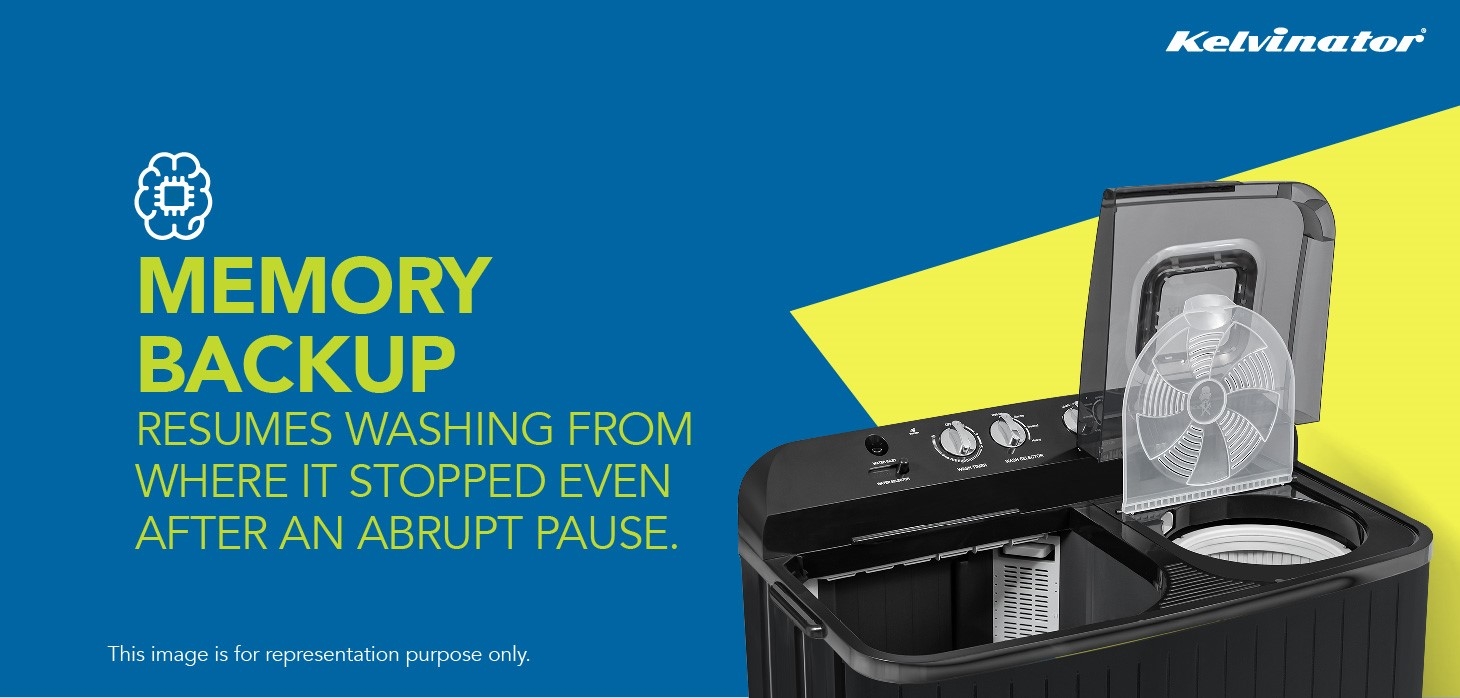 Washing Machine Type

Semi Automatic Twin Tub